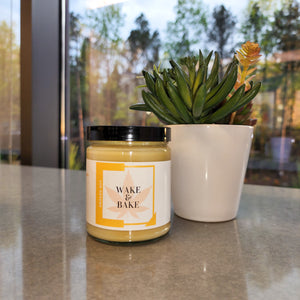 This one is for my smokers! The moment you wake up and get ready for your day.  It's a vibe!

This candle is the perfect blend of Hemp & Orange. 
Candles are made with 100% all-natural soy wax, cotton wicks & quality fragrance oils. They're hand-poured and hand-labeled in small batches.