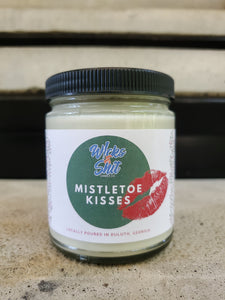 You may have had a little too much eggnog and now you are on the patio playing spin the bottle with Pam, David from accounting.

This candle is a blend of light citrus and rum combined with spice notes of clove, cinnamon and vanilla.
Candles are made with 100% all-natural soy wax, cotton wicks & quality fragrance oils. They're hand-poured and hand-labeled in small batches.