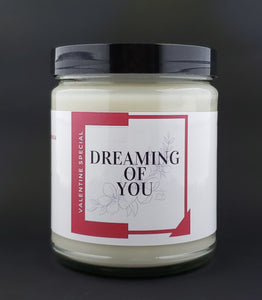 Laying here thinking of you as I fall asleep. Your smile... your eyes... your scent evokes sweet memories. You awaken my senses.
Alluring scent of French lavender mingle with oakmoss, cedarwood & citrus.
Candles are made with 100% all-natural soy wax, cotton wicks & quality fragrance oils. They're hand-poured and hand-labeled in small batches.