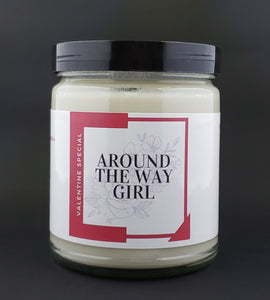 Dope soul with a big heart. She can rock a pair of heels, fitted dress with a glam face strutting down the red carpet. Or you can find her in a hoodie crop top, bamboo earrings and jeans chilling with the homies.
Complex, intriguing and alluring notes of jasmine, amber, musk & sandalwood wrap up this sultry combination.
Candles are made with 100% all-natural soy wax, cotton wicks & quality fragrance oils. They're hand-poured and hand-labeled in small batches.