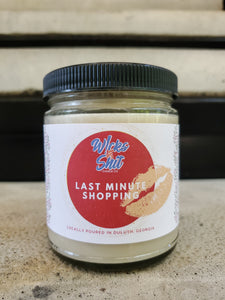 You've been to 6 different stores trying to finish up your Christmas shopping so you can go home. All you wanna do is relax and watch your Hallmark movies with a hot chocolate cocoa bomb but instead you are up to your elbows in bags standing in line sniffing this candle.

This candle is a just the right amount of tart cranberries, juicy apples, and spice.
Candles are made with 100% all-natural soy wax, cotton wicks & quality fragrance oils. They're hand-poured and hand-labeled in small batches.