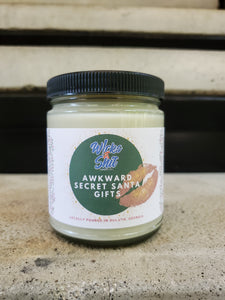 It's that time of year again and all you got was 4 crappy secret Santa gifts.

This candle is a just the right amount of sparkling citrus, fir needles, eucalyptus, oakmoss and vanilla sugar to cover up your disappointment.
Candles are made with 100% all-natural soy wax, cotton wicks & quality fragrance oils. They're hand-poured and hand-labeled in small batches.
The candle luva
You all have the Dopest candles! Shipping is pretty quick and they smell amazing!