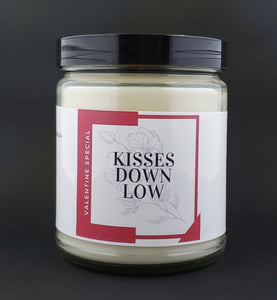 Sweet kisses that start at the ear... slowly traveling down the neck... a subtle caress and kiss above the navel. Closer and closer to the sweet spot.

An exotic blend of Raspberry, Cantaloupe, Watermelon with a twist of Jasmine & Violet.
Candles are made with 100% all-natural soy wax, cotton wicks & quality fragrance oils. They're hand-poured and hand-labeled in small batches.