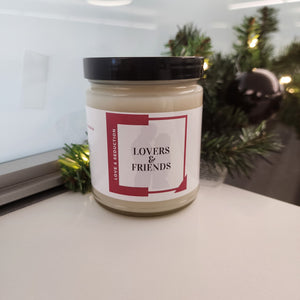 A late night rendezvous, stolen glances & discreet caresses. We both know we shouldn't be doing this but being bad feels oh so good. This scent is reminiscent of laying in bed with your secret lover with the smell of jasmine, cocoa butter, sandalwood and musk intertwined in tousled sheets.

Candles are made with 100% all-natural soy wax, cotton wicks & quality fragrance oils. They're hand-poured and hand-labeled in small batches.
Entanglement Candles
I loved these scented candles! Definitely will order from this company again!